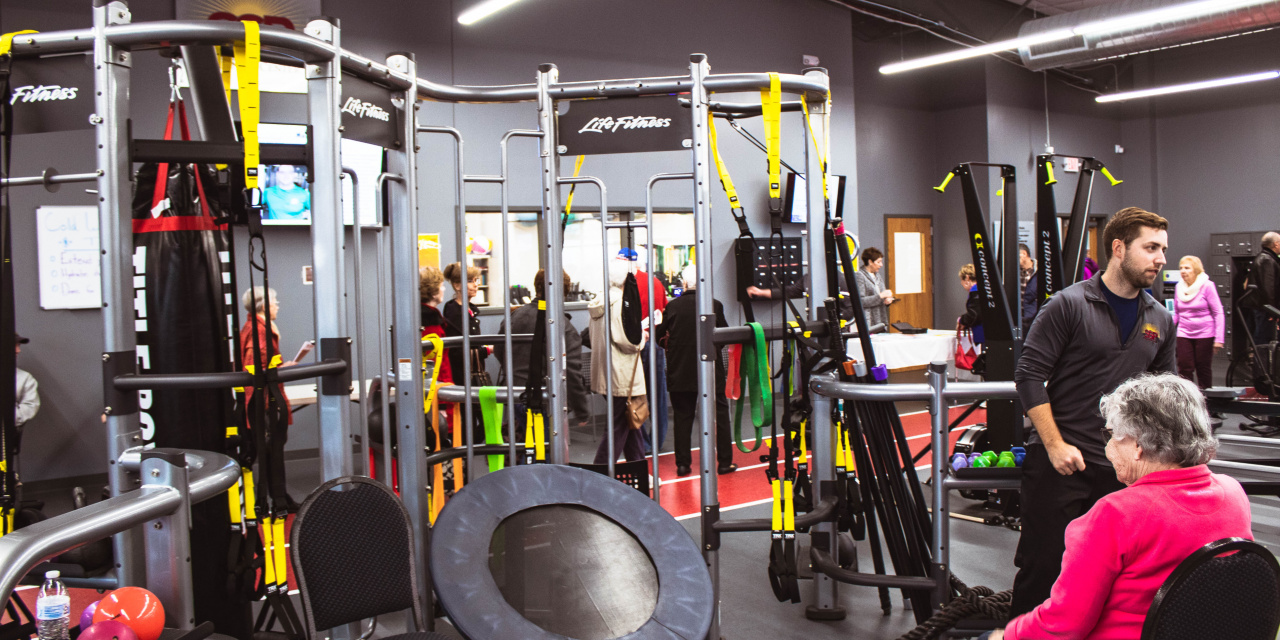 50+ group fitness classes weekly FREE with your Wellness Membership

Personal Training
If you are looking to reach to your goals, try our hourly personal training sessions. We combine strength, conditioning, and flexibility in each session so you get a "full-service" session. We will go over your goals, figure out the perfect schedule, and design the perfect program for you. Many think an hour would be too much, but we make sure you have enough energy to get to the end.
All include weigh-ins, beginning and intra assessments, and motivation!
Single Sessions
4 Week Package
$216 (8 one hour sessions, $25/session)
Package must be completed within 6 weeks or sessions are forfeit
3 Month Package
$600 (24 one hour sessions, $25/session)
Package must be completed within 18 weeks or sessions are forfeit.
Other Services
CPR Classes (when available): $25
Dietician Consultation & Follow Up Visits: $100 for 2 one hour sessions
Massage Therapy: $30 for 25 minutes.
Silver&Fit®

Silver & Fit is designed specifically to help older adults achieve better health through regular exercise and health education. Silver & Fit provides eligible members with no-cost or low-cost fitness memberships.
SilverSneakers® Fitness Program
Click here to see if you qualify for SilverSneakers®.
Today, more than 40 Medicare health plans offer the program as a benefit to members across the nation. If you have supplemental coverage, you may be eligible for a FREE fitness membership. Click here to find out if your health plan offers the SilverSneakers® Program.

Our Mission
The mission of Rock Steady Boxing is to empower people with Parkinson's disease to fight back.
Rock Steady Boxing gives people with Parkinson's disease hope by improving their quality of life through a noncontact, boxing-based fitness curriculum.
Certain kinds of exercise may be neuroprotective, i.e., actually slowing disease progression.
SSP has has certified trainers to help those in our area that need it.
The Challenge
In our gym, exercises are largely adapted from boxing drills. Boxers condition for optimal agility, speed, muscular endurance, accuracy, hand-eye coordination, footwork, and overall strength to defend against and overcome opponents. At RSB, Parkinson's disease is the opponent.
The Rock Steady Boxing Solution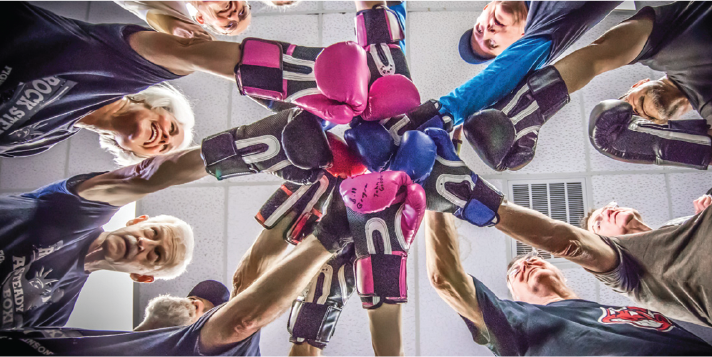 Call 618-465-3298 ext. 109 today to schedule an appointment to visit the gym, speak privately with a coach, or watch a class in action. Please consult your physician before starting any exercise program. You can also find out more by
clicking here
.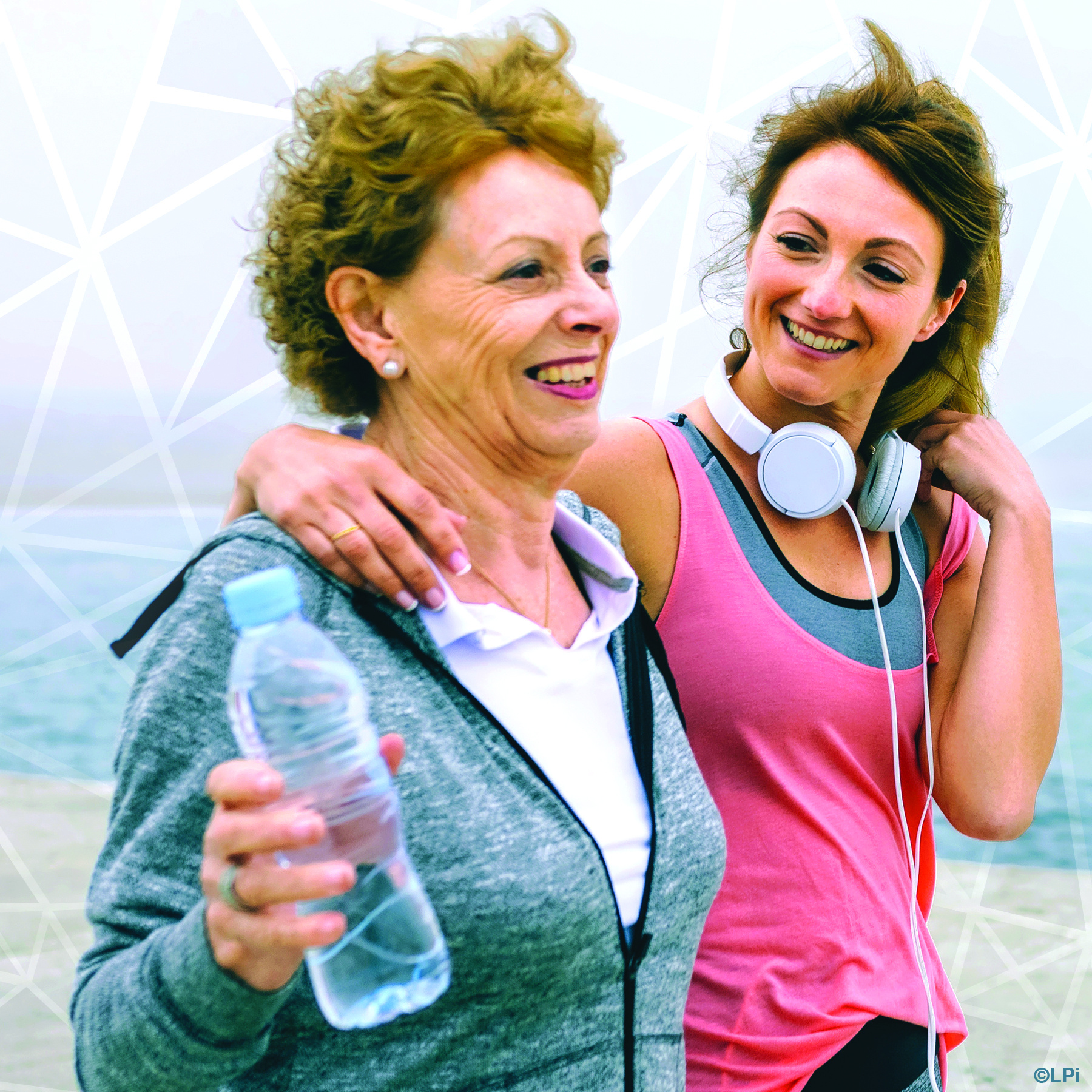 HabitNu and Senior Services Plus Join Forces to Fight Against Diabetes
86 million American adults are living with pre-diabetes and most don't even know they have it. Without intervention, more than half of them will develop type-2 diabetes within five years. The Diabetes Prevention Program (DPP) developed by the Centers for Disease Control (CDC) is the most effective method to prevent individuals with pre-diabetes from becoming full-fledged diabetics.
DPP is now a fully covered medical benefit paid for by Medicare, Medicare Advantage and some commercial health plans.
HabitNu DPP is a personalized lifestyle change program that combines a private online social network, health coaching, evidence-based curriculum, and digital tools to help people live happier and healthier lives. The Program incorporates lifestyle modification support around healthy eating, increased physical activity, and stress reduction all while helping participants learn new skills and habits for lifetime sustainability. The upshot is a highly scalable model that has resulted in proven outcomes leading to lower cost of care, weight loss and lower A1C levels.
HabitNu is a CDC-recognized personalized lifestyle change program that can be delivered in-person through partnerships with fitness centers, community pharmacies and community clinics to achieve shared goals in diabetes prevention and chronic care management. The goal is for participants to reach the CDC weight loss targets of 5% to 9% and empower them to develop the skills and habits for lifetime sustainability. HabitNu is easy to join. Visit www.habitnu.com/ssp to learn more.
The Senior Services Plus Wellness Center is a state of the art 10,000 sq. foot facility boasting over 100 pieces of equipment and over 55 classes a week with membership prices starting at $12.50 a month! There is not anywhere else you can get card groups, physical therapy, yoga, food, a walking track and 100 smiles all in one place.